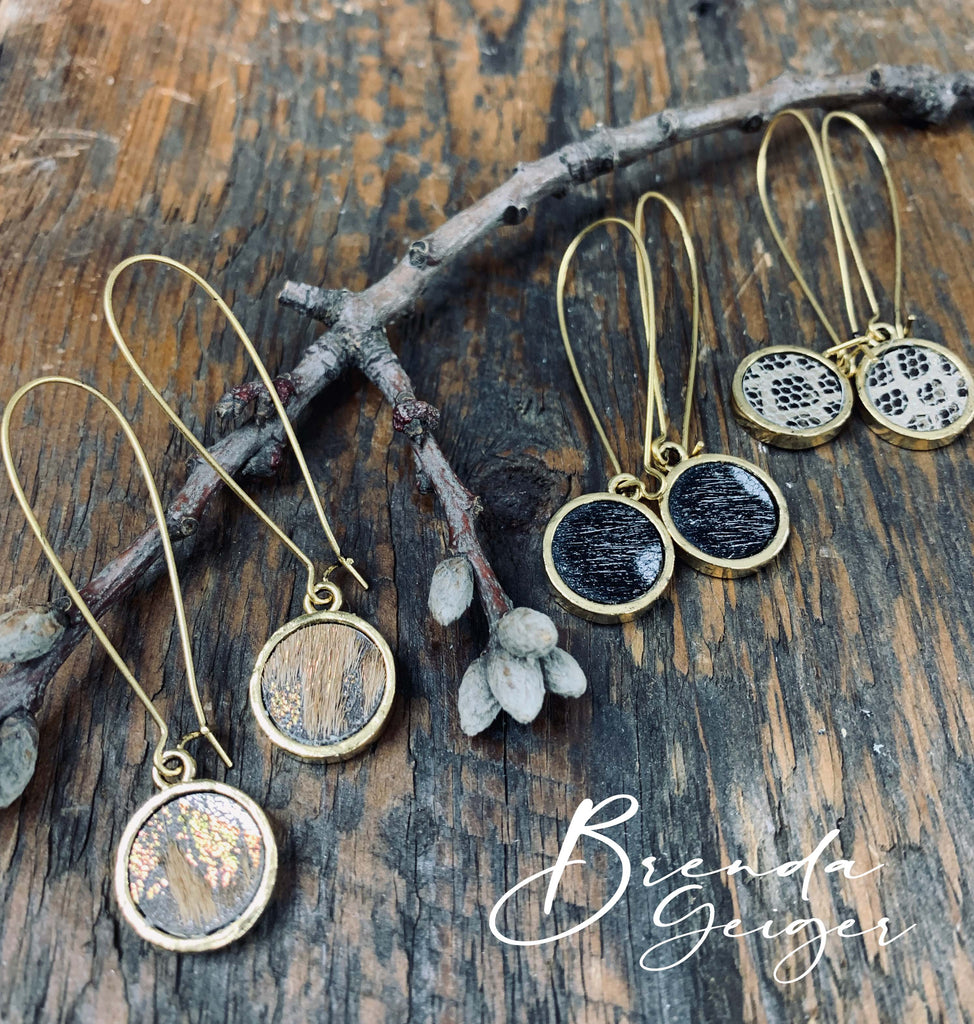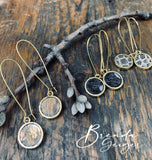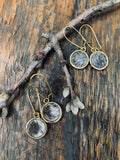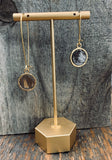 Cowhide small circle drop earrings
Sometimes you want just a little bit of fun dangling from your ears!
These earrings come in an assortment of colors, black/white, metallic, snakeskin print, Brown/white.  So many I just can't photograph them all!
Each piece of leather is set in a small antique brass  bezel which measures 1/2 inch across.
Ear wire:  Kidney style, antique gold, nickel free.
               You have choices with these earrings
1.  Ear wire length short 1 inch or long 2 inch
2.  Let me know what color hide you like, black, brown, metallic, reptile, 
When ordering please indicate in the comments section as to your preference.
If you still can't decide you can always email and I can send some pictures.