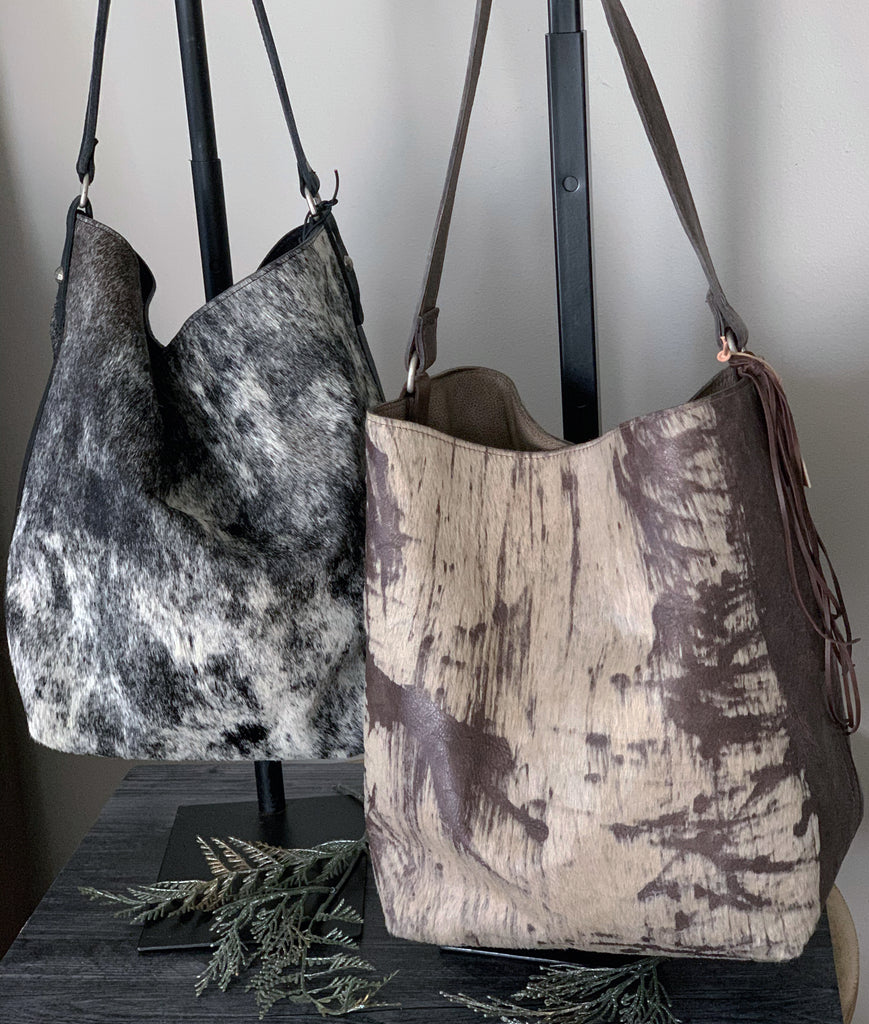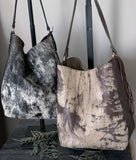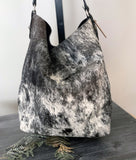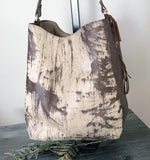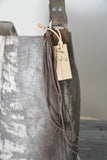 Bucket Tote
Casual style and function, this bag meets those needs.
The slouchy style of the bucket shape looks good stuffed to the brim or with just a few essentials. The sturdy 12 inch drop handle allows the bag to hang nice and snug under your arm and has enough length to accommodate heavier coats and sweaters.
Measurements
Approx. 15 inches wide x 14 tall with a generous 6 inch gusset
Features:  Sturdy reinforced bottom, Inside pocket, hidden magnetic closure

Strap:  Reinforced leather strap aprrox. 1 inch wide, 12 inch drop
If you find yourself needing to keep it all together this bag will do the trick.
Hint:  If you're not one to frequently switch out your bags, and need to carry a larger tote, just drop in your smaller clutch or hip bag.  You will have everything you need organized in your smaller bag, with plenty of room to add the extras.   Super easy to switch back too. That's what I do!