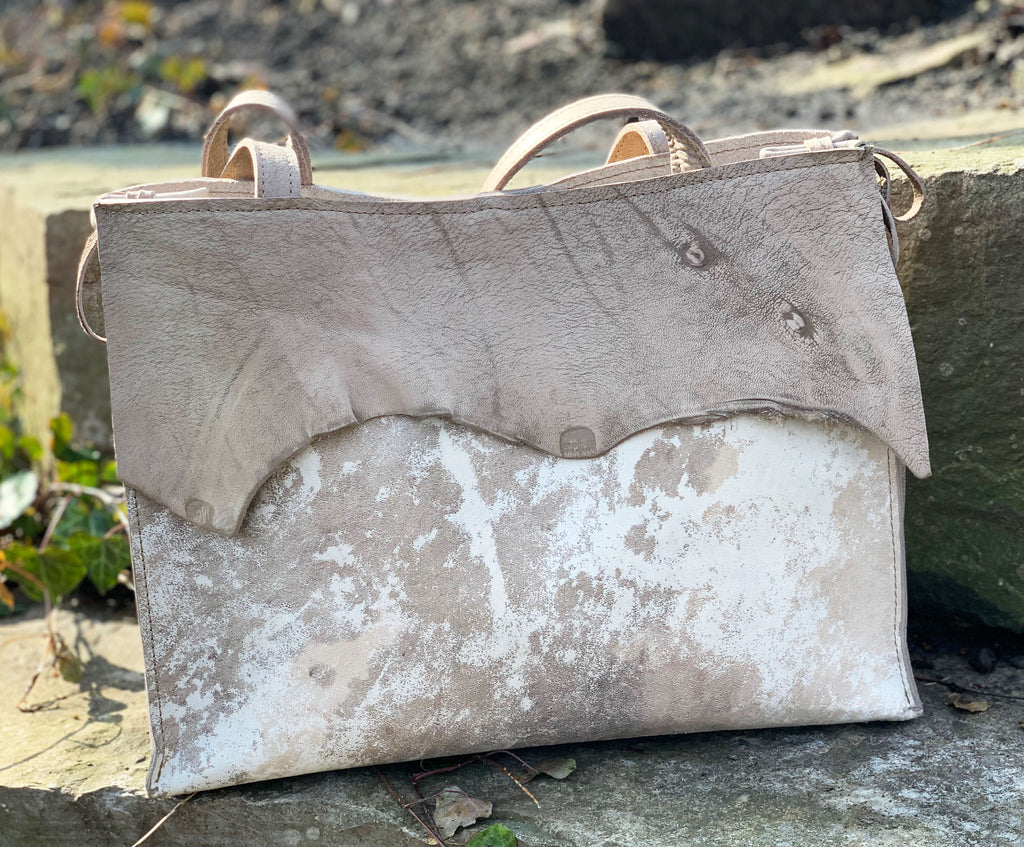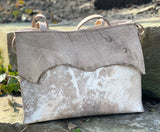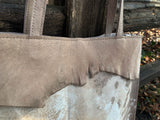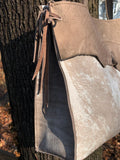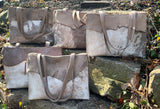 Leather Tote-Distressed Leather #1
The leather combinations on this tote, truly make it a one of a kind.
The body of the bag is constructed out of a acid washed distressed leather.  The coloring, texture and pattern is so unique that  bags cut from the same hide look totally different. 
The natural edge facings and straps are made out of a tan Nubuk leather.  They work perfectly together to create a beautiful organic look.
Best of all, the tote is super light, so no worries about carrying too much in this bag.
Measurements:  14 inches wide x  11 inches tall with 4 inch side gussets.
Straps:  Double layered and Stitched Tan Nubuk, soft and flexible.
              3/4 inches wide with a 11 1/2 inch drop
Details:  Hidden Magnetic closure, inside pocket, decorative Side ties, reinforced 
               bottom.  The tote is unlined.
Carry this tote Spring, summer and Early Fall.
This tote is 1 out of 5 in the collection.  Please view the other listings to see the remainder of the collection.