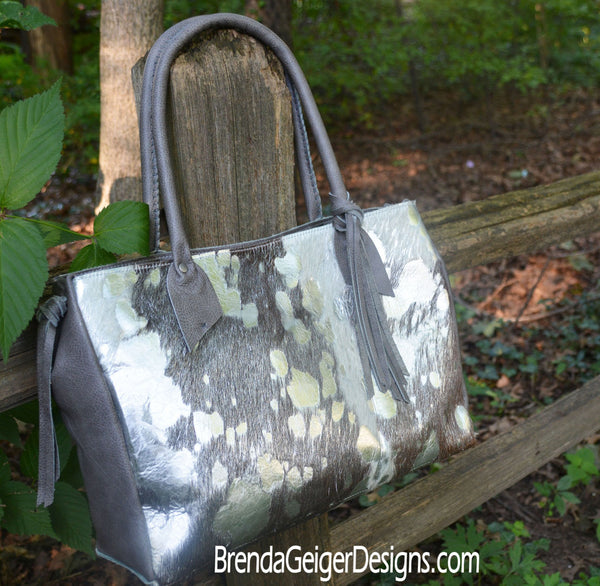 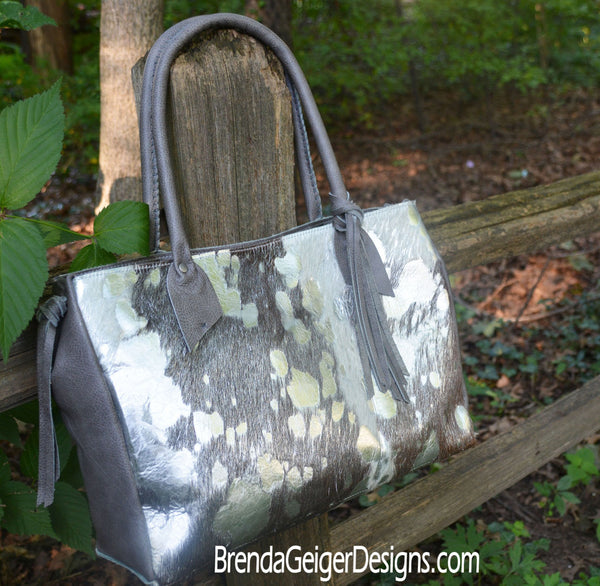 Silver Metallic Cowhide Tote
$ 295.00
This beauty is made out of acid washed hair on cowhide, and a silver metallic finish is applied..It's just stunning.  I have coordinated the hide with a soft pebble grey leather on the sides and straps.
Carry this tote casually or take it out for evening, you can't go wrong.
These totes are a special order.  If I have a hide in stock, I can get one made up for you within a week, it may take a bit longer if I have to order a hide. So plan accordingly.  
Measurements:  Approx. 15 inches wide x 10 inches tall with 4 1/2 side gussets.
Features:  Side ties, front tassel, inside pocket and magnetic closure
Straps:  Hand wrapped leather, Approx 21 inches long with a 9 1/2 inch drop
The tote is unlined
***Patterns & Shading will very from hide to hide. - No worries, your tote will be beautiful!
These Totes are a special order, please contact me for availability 
View product