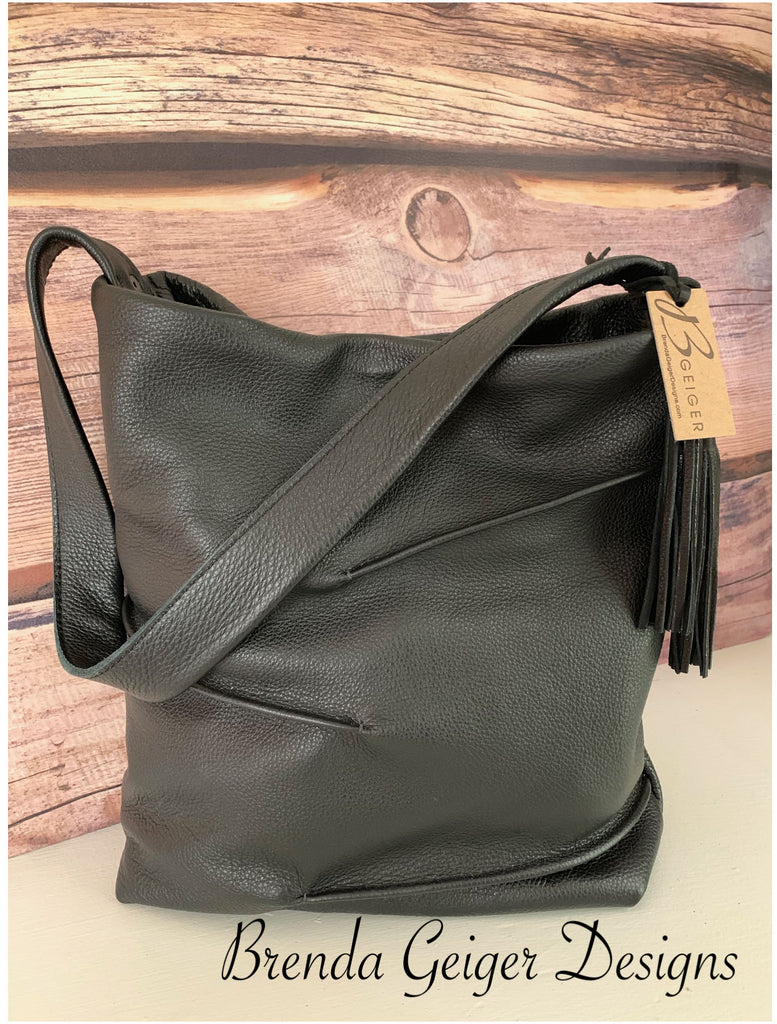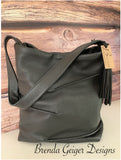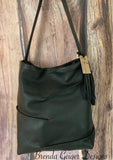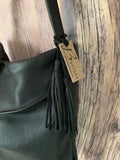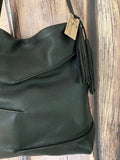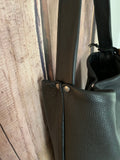 Black Leather Wrinkled Hobo Purse
Simple, stylish, and easy to carry best describe my hobo bags.
I gave this bag some artisan detail, by adding  wrinkles!  This added texture gives the purse a unique "Artsy" feel.
The bag is very roomy, plenty enough space for whatever you must carry, and the inside pocket will keep small things in check.
Dimensions:  12 inches wide x 11 inches tall with 3 inch bottom gussets
                       Strap measures 1 1/4 inches wide x 24 inches long
Features:        hidden Magnetic closures
                       Inside pocket
                       Silver nickel hardware
                       Detachable leather tassels
Leather:        Black, with a soft pebble finish
THIS BAG IS A SPECIAL ORDER, PLEASE CONTACT ME BEFORE PURCHASE