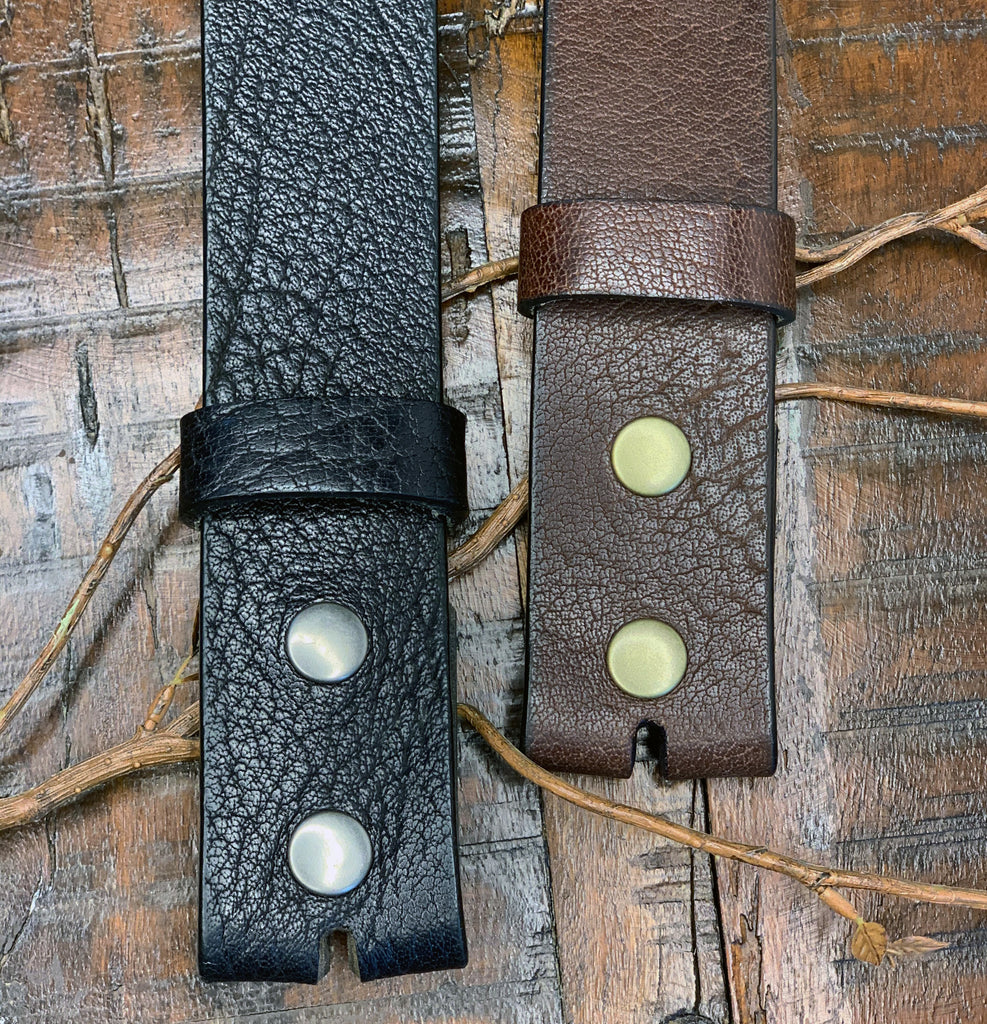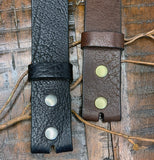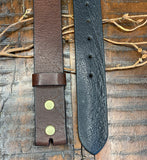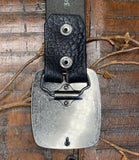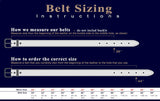 Leather Belt Blanks
These belt blanks are used with interchangeable belt buckles.
Simply unsnap, Slide on your buckle,  and snap to secure.
A perfect option for those of us who like to change up our looks, just put on a new buckle and your good to go!
Each Belt measures 1 1/2 inches wide
Made out of a nice heavy weight textured leather, and finished edges.
All belts have 5 belt holes and a strap tab
Available in Black and Brown
*Belts lengths are determined by the distance from the center hole to the edge of the belt by the buckle.

THE BUCKLE IS NOT INCLUDED IN THE MEASUREMENT
To find your belt size you can take as measurement from an existing belt, or from your waist measurement.  
Note:  The size is determined by the middle hole, so you do have room to adjust up or down.
If your size is not in stock, and need to purchase one, send me an email and I can begin getting an order together.