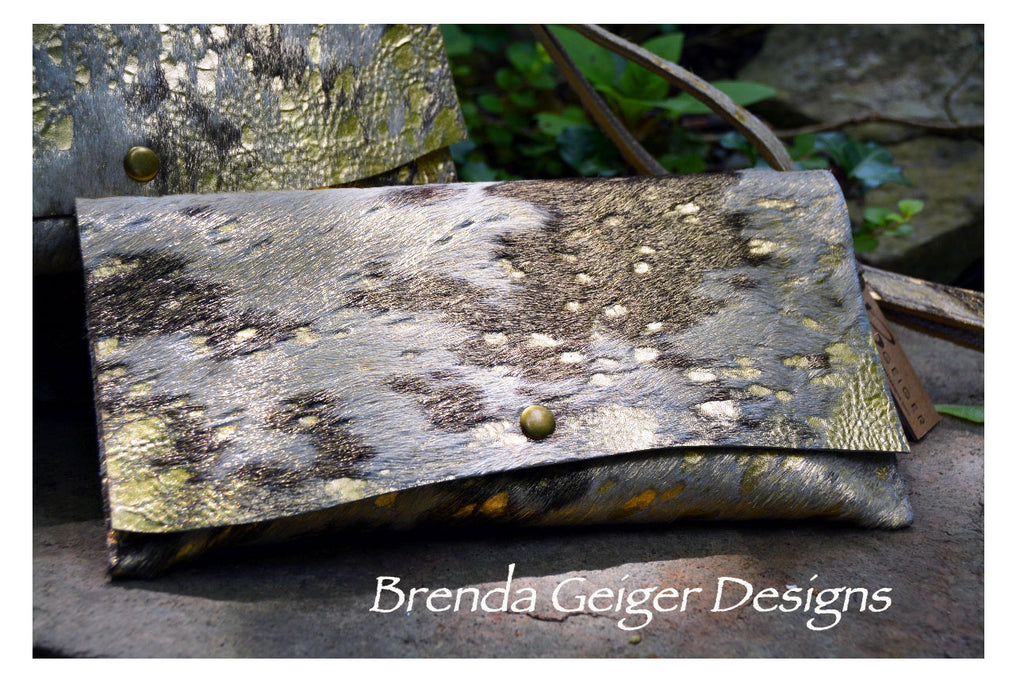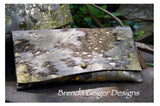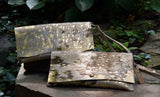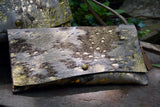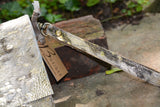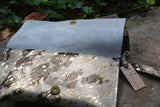 Metallic Cream and Tan Cowhide Clutch
The beautiful cowhide on these clutches have been put through an acid sprinkle, and then a gold metallic finish is applied.  This process creates a beautiful and unique finish to each hide.  
The original cream and tan hair on hide takes on a golden/bronze finish, and spots where the acid touched the hide have a smooth golden/bronze finish.
Don't think these are only for special occasions.  You can obviously carry them with an evening  dinner outfit, but they also coordinate beautifully with casual jeans and a sweater for a more casual lunch or dinner.
Features:  Magnetic closures, detachable black coordinating wrist strap
Measurements:  Approx. 12 inches wide x 6 inches tall
Currently only 2 available