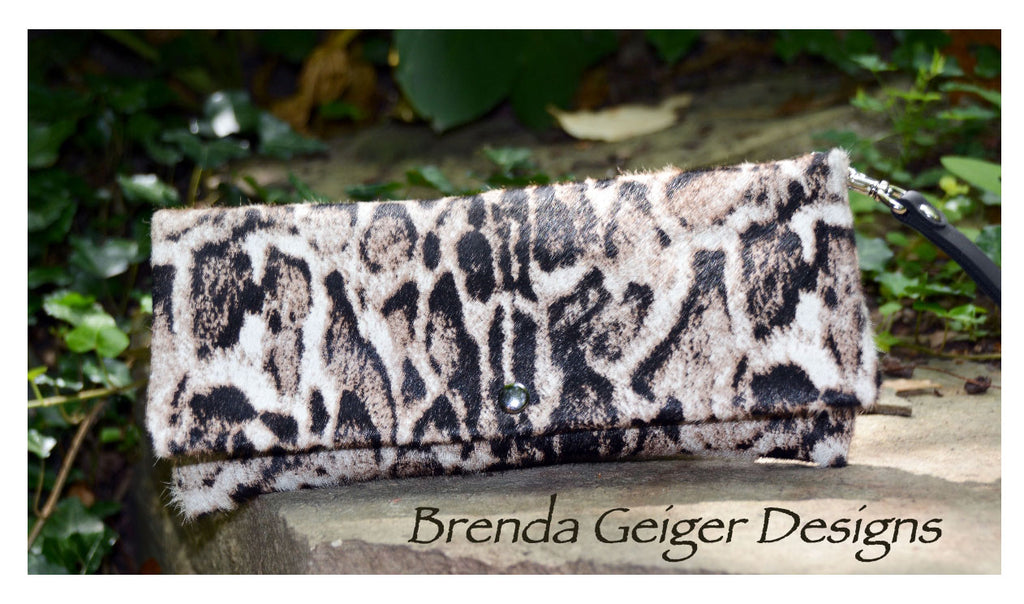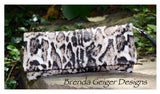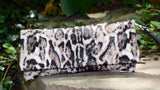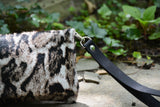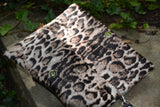 Snow Leopard Print Clutch
This beautiful clutch is made out of hair on cowhide that has been embossed with a snow leopard print.
The cowhide is so sleek and soft you will want to carry and "cuddle" it all day.
Carry it casually with jeans and your favorite chunky sweater or take it out for a night on the town paired with your favorite black dress.
Features:  Magnetic closure, detachable black leather wrist strap
Measurements:  Approx. 11 inches wide x 5 1/2 inches tall