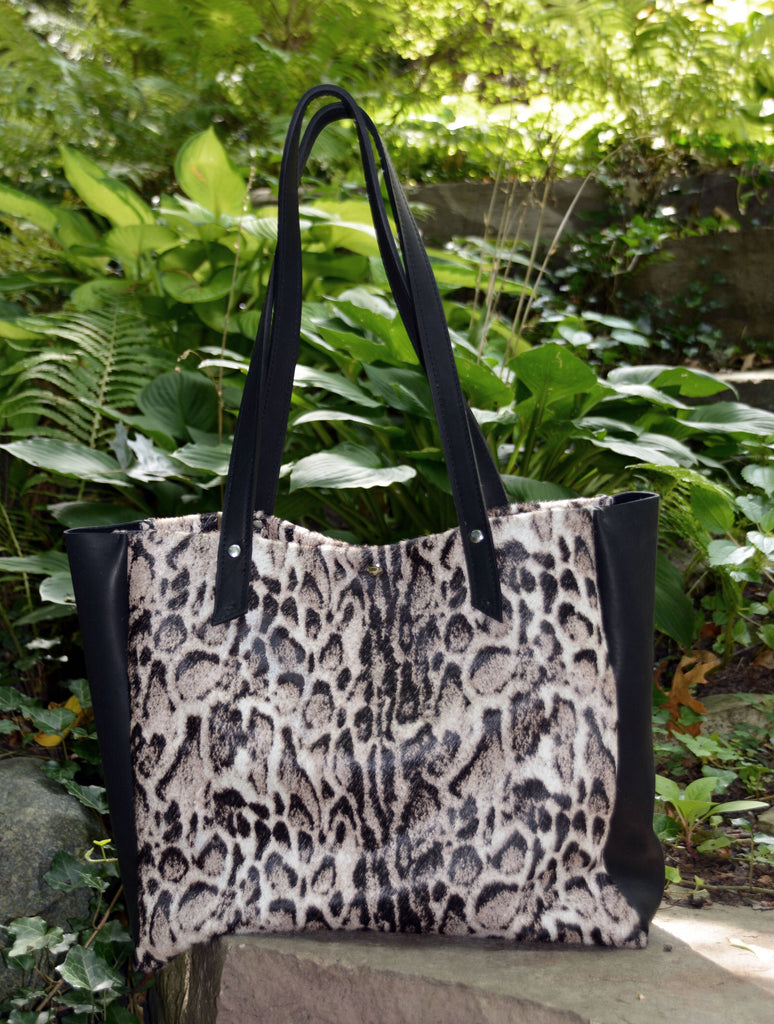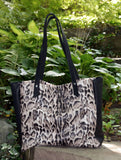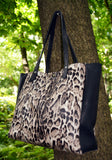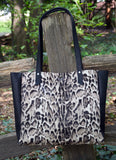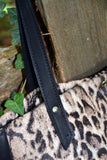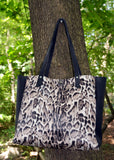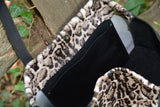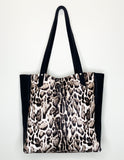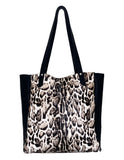 Snow Leopard Print Tote
Carry this tote and add a bit "Chic" to your day!
Hair on cowhide has been embossed with a beautiful snow leopard print, it's so soft and sleek to touch you will never want to put it down!
 Black leather sides and straps, complete the sophisticated look.
Details:  Magnetic closure, inside leather pocket, silver toned rivets.
Measurements:  Approx.  13 inches wide, 11 inches tall with 5 inch side panels
Straps:  3/4 wide x 25 inches long with a 12 inch drop