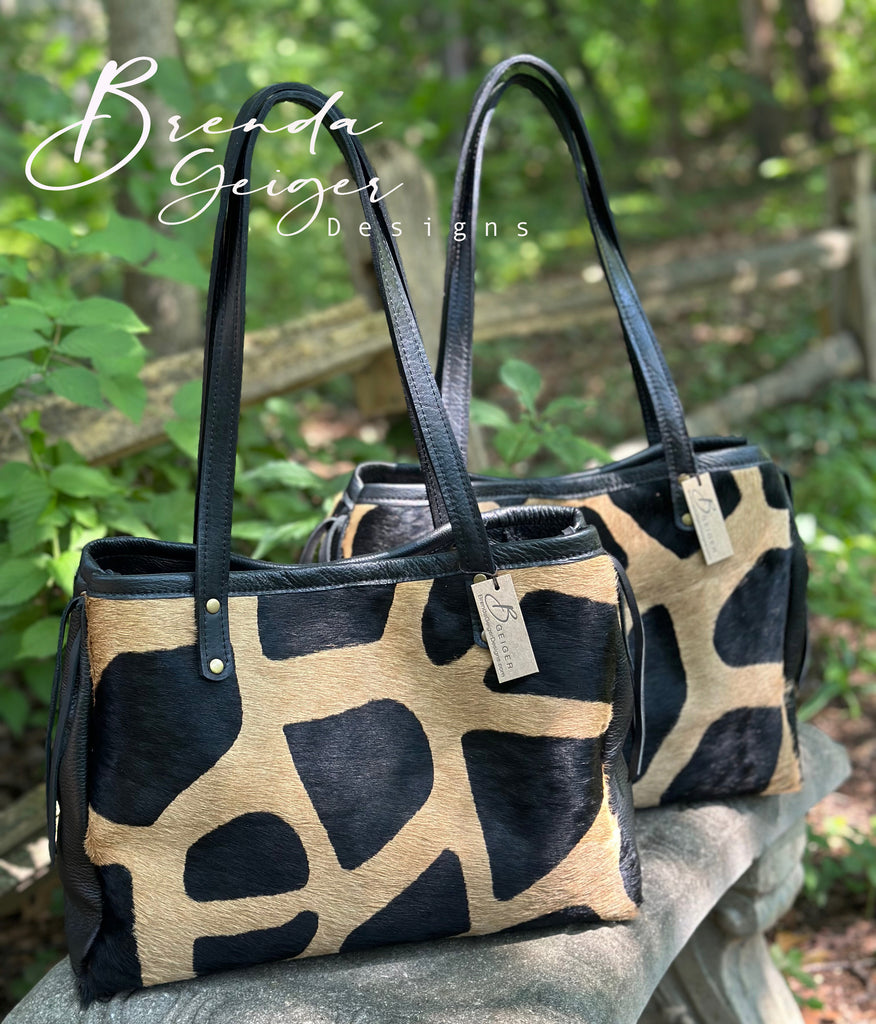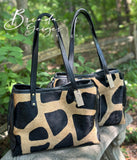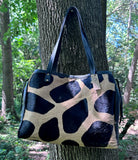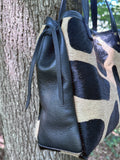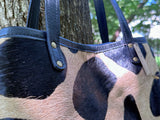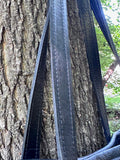 Cowhide Tote ~ Stamped giraffe print
This camel colored  hair on cowhide has been beautifully stamped with a  black exaggerated giraffe print. The pattern is modern, fresh, and very graphic.
Totes Feature:
      Black leather side panels, reinforced leather bottom
      Leather wrapped top edge
      Black leather straps and side ties.
      Black leather straps, a hidden magnetic closure, and inside pocket
Measurements:  Approx. 15 wide x 11 tall with 4 inch side gussets.
                            Straps, 3/4 wide  with an approx. 11 inch drop
Only 2 available